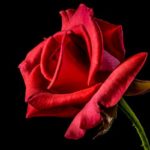 Possibly there are folks out there who don't recognize this partial quote. (The title of this post) It's Shakespeare, from the play Romeo and Juliet. The longer quote is:
"What's in a name? that which we call a rose
By any other name would smell as sweet;"
The speaker is Juliet, and she's unhappy that the young man with whom she's recently fallen in love is from a family on the outs with her family. Her point being that his last name doesn't matter; she loves him anyhow, in the way that the scent of a rose is going to smell just as nice, even if we called it, for example, "stench-plant."
The name "Romeo" has come to mean a lover, a ladies' man, etc. (you can look it up). I don't know what Shakespeare meant by it; maybe it was just a common name in those days.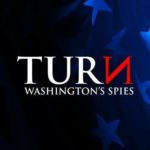 But … moving on. A while back, I kept reading in the newspaper's television page about the program TURN, the story of George Washington's spy ring during the Revolutionary War. Like: "Tonight on TURN, the spy ring finds a new ally." That sort of thing. Finally, during season 4 (the final season), I got interested and discovered that the library had DVDs of the first three seasons. (Yes, I know. We're archaic. My kids think we're ridiculous because we don't have Hulu.) I watched all those videos and then watched the fourth season on the AMC website.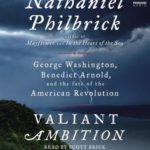 Then I found, also at the library (how old-fashioned am I!), an audiobook edition of the book Valiant Ambition: George Washington, Benedict Arnold, and the Fate of the American Revolution. I'm listening to it. All 13 hours and 19 minutes of it. I'm a little more than halfway through it, but sometimes I have to go back and start a chapter anew. When I'm listening to an audiobook, I'm almost always doing something else, like working in the yard or doing housework, and, at some point, I realize that I've been thinking about herbs and not paying attention to patriots, and I have to skip backwards a little bit. And, for this one, a book of Revolutionary War maps would have helped. And a complete list of all the characters. And which side they were on.
Which brings me to Benedict Arnold. The only thing I knew, and pretty much still know, about Benedict Arnold is that he was a traitor during the American Revolution. I think that may be all that most of us know. And some of us probably don't know that much. But the name means "traitor." As in: "That which we call Benedict Arnold, by any other name would still be a traitor." Even knowing more about him and the positive things he did during the Revolutionary War (before he changed his mind about us), he's still famous/infamous for trying to sell us down the river, almost literally, and would have, if the plot hadn't been discovered. And the British guy he was working most closely with, John Andre, got captured and hanged. Arnold slipped away and got himself to a British ship and fought with those guys until the end of the war. And then, afterward, in England, tried to stir up things anew! Give it up, Ben!
It's interesting, at least to me, maybe you, too, that there are names out there, that, when bestowed at birth may just have been names that parents liked, but they've come to mean something that no one might have imagined. Like Benedict Arnold. Like Adolph Hitler. Like Benito Mussolini. Like Josef Stalin. Like Caligula.
And there were other names, that have come to mean something that the name-givers (or name-takers) might not have expected. Or, maybe they thought, all the time, that those named would become so significant. Like Mother Teresa. Mohandas Gandhi. Martin Luther. Marie Curie. Johann Sebastian Bach. Alexander Graham Bell. Anne Frank. Francis I.
A good name is more desirable than great riches; to be esteemed is better than silver or gold. (New International Version)

A good reputation and respect are worth much more than silver and gold. (Contemporary English Version)

Proverbs 22:1
I guess "a good reputation" is what scripture means by "a good name." Our actions, our behavior, and our attitudes, are what make our "names" good.