. . . by the previous two winters. They were mild. And, whenever there was a threat of freezing temperatures, all the plants were just fine. It's always warmer in my backyard than it is at the airport, 'way out of town. So, this past December (I think it was), when low temps were forecast, I was an unbeliever. Oh, they'll be fine I said to myself. And, the big cold front that was supposed to blow in after sundown, blew in a few hours earlier, and I went out and got a cute bougainvillea that I really liked. And I moved other stuff closer to the house, which has worked in the past. Then I came in, too chilled by the earlier-than-expected temperature drop to do much else.
And I lost most everything.
This was a Blue Daze that neighbors gave us when they moved. I loved it, and it survived life outdoors, for several winters, even some really cold ones, and it always came back. Not yet.
A "fuzzy" variety of Wandering Jew made it through the previous winter, and the pot was so full, I separated it and had two pots. All gone.
But, there's some good news!
 The flowers are unfolding in the fields;
        the birds are warming up their songs,
 The cooing of the turtledove
        is heard throughout the land.
Song of Solomon 2:12 (The Voice)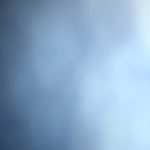 This photo, and I am so not making it up, is a picture that my phone took of the inside of my overalls' bib pocket. Really. I was working outside and heard the click of a photo being taken. I looked down and saw that the smooth side of a snap, on the inside of the pocket, was right in line with the shutter button on the phone (which was facing forward but upside down). So, there you go. The machines are beginning to take over. I hope they can live peacefully with the plants and flowers.