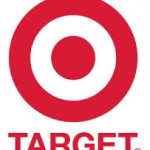 I'm a little afraid that I'm going to be on some watch list at Target, because I can't stop myself from talking to parents. I've talked about this before. And I'm just getting bolder.
A few months ago, I was at Target (don't be confused and think I go to Target every couple of months or so; I go several times a week). I saw a mom who was animatedly talking on her phone. In the seat of the Target cart, a little girl, maybe ten or twelve months old, was craning her head, looking up and down, from side to side, up one aisle and down the next. She was enchanted by all the colors and textures and shapes around her. And her mom never glanced in her direction. Instead of narrating what they were doing together on their shopping trip, identifying what the child was seeing, or paying attention to what the little girl was interested in, mom chatted on and on and on and on. I walked away.
A couple of aisles over, two school-aged girls were shopping, with their mom, for a gift for a friend. Mom was on the phone. I must admit, I started following them. Amazed. The girls kept giving Mom suggestions.
"She likes this," said one, pointing out a toy.
"And then she told him she just wasn't going to take that any more from him!" said mom, into her phone.
They went into another aisle. "Oh, she would really like that," said a different daughter, gesturing to another cute gift.
"I know," said Mom, "they just can't stand each other any more." I feigned interest in several toys as I stayed a half-aisle away from them. The girls never stopped trying to get their mom's attention. Mom never put down her phone. I had to walk away.
A few minutes later, I made my way to the grocery department. There was a mom with three kids. They were buying cereal. They were reading the boxes, all made choices, they debated their needs, and they were narrowing down their options when I intervened. I explained to the mom that I had seen, in the half and hour or so that I'd been in the store, two mothers who were more interested in gossiping with their friends than paying attention to their kids. "I just want you to know that I have noticed how you are parenting your children. I know it's not easy, but I know it makes a difference in the adults your children will become. Way to go."
Last week, I had been listening to the TED Radio Hour on NPR. They were talking about the 30 million words initiative, encouraging parents to talk more, and more effectively, to their kids. And I thought it must be the same issue discussed in a podcast Kevin suggested I listen to (and it was), which affirmed the intensity with which they talk to Peter.
I finished listening to the interview in the Target parking lot (and I guess you see where this is going). I was wandering around the baby department when I heard a mom in the next aisle. She was talking, talking, talking, describing what she was choosing (a toy) and why they needed to buy it (a gift for a friend's new baby), and what color should they get. She was having this conversation with a toddler in the seat of a cart. And I. Could. Not. Stop. Myself.
"Excuse me," I said.
"Oh, sorry," she said, scooting away, "I'm in your way."
"Oh, no. You aren't in my way," I said. "I wanted you to know that I was just listening to an interview on NPR about how important it is to talk to young children. What you're doing is really significant. I think you're doing a great job with your kid."
"Thanks." And she looked so happy.
Don't let selfishness and prideful agendas take over. Embrace true humility, and lift your heads to extend love to others.
Philippians 2:3 (The Voice)
It just does not take much, does it, to brighten somebody's day. Affirming someone's appropriate choices and good parenting skills does a lot more good than pointing out inappropriate choices (which are my opinions) and poor parenting skills (also my opinions). Nobody really cares about my opinions if I'm complaining to them. Meanwhile, Peter came to visit this week.